"Don't talk to me until I've had my coffee," is a common phrase heard in the morning. For many people, coffee is necessary to start the day. However, each cup of joe adds up, especially if you're getting a specialty drink instead of black coffee. Let's say you stop by your local coffee shop three times a week for a medium, fresh brewed cup of coffee that costs $2.10. That adds up to $6.30 a week and $25.20 a month! A medium mocha that costs you $4.15 a cup would push that bill to $12.45 a week and $49.80 a month. It's going to be a good chunk of change that you could save toward a vacation or use to pay off your loans.
Start a budget.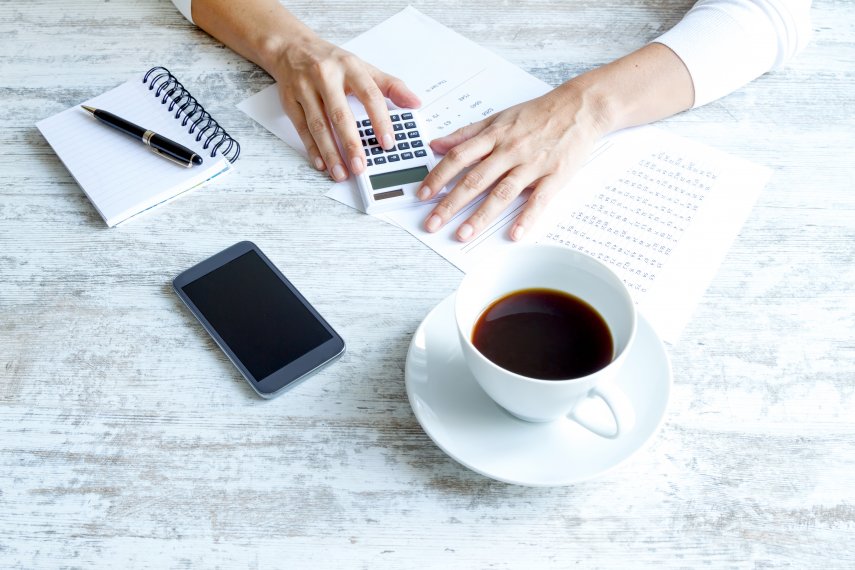 Set a dollar amount that you want to spend on coffee each month. Whether it's going out and getting a cup, making your own at home, or a mix of both, set a coffee budget and don't go over it. If you don't trust yourself, there are many different budget trackers you can use. If it's too hard to keep track in your head, look into downloading a budgeting app. Then, you can set your limit, monitor how much you're spending, and receive a notification when you go over your budget.
Take advantage of rewards programs.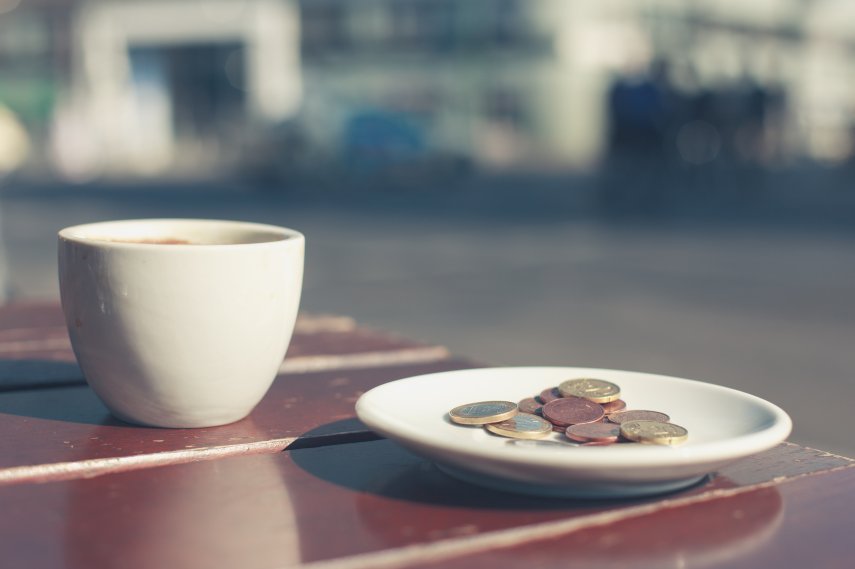 Many coffee shops have rewards programs that can help you save money. For example, some shops give you a free cup of your favorite coffee after you buy a certain number of cups.
Buy your own cup.
Some places let you purchase a travel cup and refills are discounted. The cost of a reusable mug can be anywhere from $9 – $25. How much you save depends on where you go to, but it will be worth it long-term.
Make your own.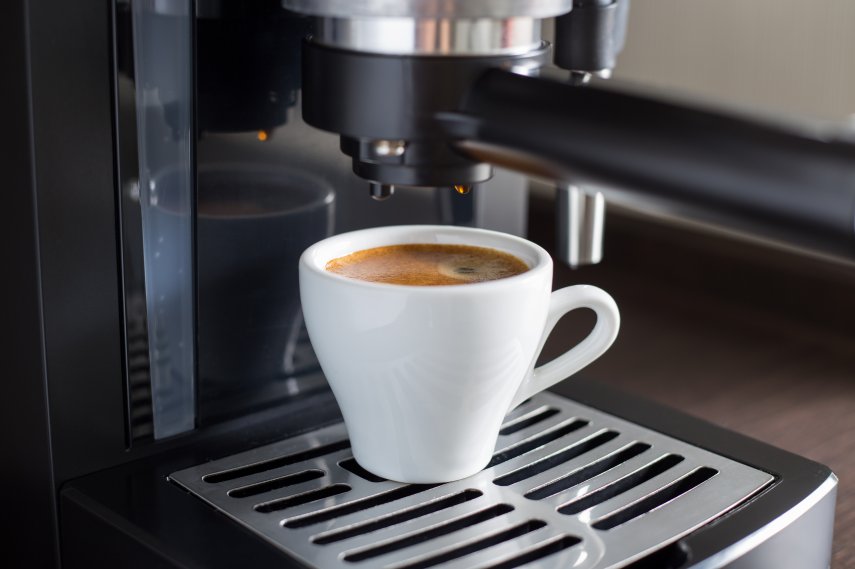 Invest in an old-fashioned coffee pot or a fancy espresso machine to cut costs. Price it out and figure out the best plan of action for you and your budget. A single-serve coffee maker costs anywhere from $30-$120. If you think a coffee pot might be more your style, you can buy them for $20-$50. Single-serve coffee makers use coffee pods, and if you buy a box that cost $10 for 18 pods, that's $0.55 a cup. However, it's even cheaper and better for the environment to purchase a reusable filter, which usually costs around $14. If you purchase a bag of your favorite ground coffee that costs $10 for a 12oz bag, it will make around 24 cups or 40 cents a cup. This option has 2 up front costs, but will pay off in the long run, keeping more money in your pocket.