During the holiday season, one of the best feelings is receiving a thoughtful gift from someone you love, but it's even more fulfilling being the one to give that gift. I've always been one to want and try to find the best present suitable for my friends and family, but this is not always the most financially desirable. Finding solutions to this holiday predicament isn't easy, so here are some tips to help counter the financial anxiety that comes with giving someone a gift.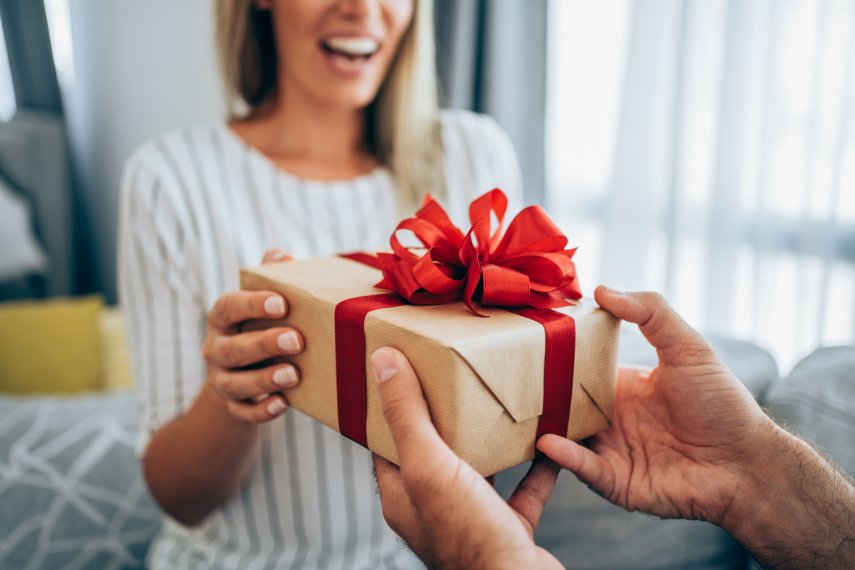 Understand and determine a reasonable budget for yourself
Before the season even begins, take some time to figure out the maximum amount you should spend on gifts. This could look like an overall total for everything or individual amounts for each person. It is super important to determine this and stick to it- write it down somewhere if you need to! Without having a set number you are destined to overspend.
Utilize all the holiday shopping coupons and sales
Shopping during the holiday season is infamously known for the deals. Starting early with Black Friday, Cyber Monday, and other holiday sales are great ways to tackle the big spending you might have. Also, keep in mind the different student discounts you might qualify for at some stores. This is not to say that you need to overspend because of the sales, but while keeping your budget in mind, utilizing what you have never hurt.
You don't have to give a gift to everyone you know
Personally, I struggle a ton with this. It might feel like to show your appreciation, you need to get everyone you've ever met a gift, but this is definitely not the case. There are lots of financially smarter ways to make sure everyone feels appreciated. Some ideas could be doing a white elephant exchange or drawing names from a hat. This way everyone gets a gift without someone having to break their bank, and you have a fun holiday event tied to it.
Bigger is not always better
Often, a smaller and more meaningful present is a more desirable gift to receive. Whether this is a homemade item or a something small that has meaning behind it, there are many ways to select something special for a fraction of the price of something more materialistic. An idea of this could be a picture album or scrapbook. You can also look into buying cards in bulk and writing out personalized letters. This is a great way to save and still keep meaning to your gift.
Sources:
https://www.araglegal.com/individuals/learning-center/topics/budget-and-finance/thirteen-ways-save-money-holiday-gifts