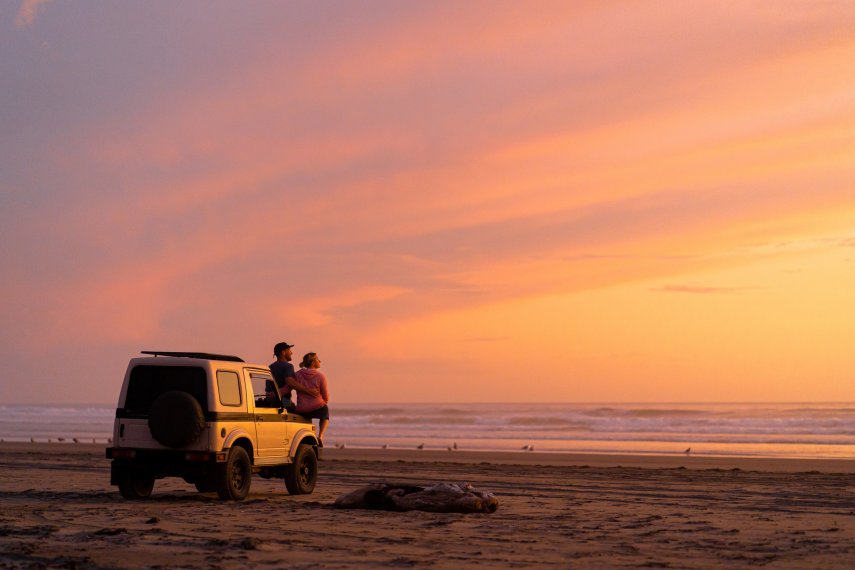 1. Pick your destination.
Find a place that works with your timeframe and explore! It can be somewhere new or a place you have already been.
2. Create your budget.
Include expenses like gas, food, accommodations, activities, souvenirs, and tolls into your budget. Your budget can be as strict or flexible as you would like it.
3. Map your route.
Whether you use your favorite navigation app or kick it old school with a physical map, plan the route that you decide to take. Plan stops along the way to break up the drive.
4. Choose your vehicle.
Decide whether you will drive your own vehicle or rent one. There are pros and cons to each. If you use your own vehicle, it will be familiar to you, but you may need a tune up before the trip, which will add to your expenses. Renting a vehicle will avoid adding extra miles on your vehicle, but securing a rental could be tricky. According to ConsumerReports.org, one of the cons of rental vehicles right now is their limited availability and higher prices.
5. Make reservations.
Making all reservations before your trip is important for a couple reasons. One, you want to make sure you are able to secure them. Two, making reservations in advance can save you money.
6. Pack for emergencies.
You never know what life will bring your way. Pack a first aid kit, jumper cables, spare tire, car jack, water, and tools. It also doesn't hurt to have roadside assistance numbers programmed in your phone.
7. Buy snacks.
You will save money buying your food and snacks at a regular grocery store, rather than on the road at convenience stores. Buying healthy snacks will give you the energy needed to focus on driving safely.
8. Prepare technology.
The last thing you want is to run out of data on your phone. Check your data plan to make sure you have enough for the trip. Adding more data before you run out can save you from paying extra fees.
9. Stop off the beaten path.
Don't be afraid to venture off your route to enjoy unique experiences where you are traveling. Enjoy the unexpected!
10. Have fun!
I hope that these tips will help take some of the stress out of planning your road trip and leave space for enjoying the open road!
Sources:
https://www.consumerreports.org/car-rentals/rental-car-shortage-workarounds-a4170490640/
https://www.travelawaits.com/2551903/tips-for-planning-the-perfect-road-trip/