Planning meals on a budget can sometimes leave you feeling a bit overwhelmed. In this article, I hope to share some tips and tricks with you on how to plan your meals on a budget and I'll share a couple of my favorite recipes.

Before I sit down to write out my grocery list for the week, I take a little inventory of what items I may already have stored in the pantry or the freezer. Then, I look at the grocery store ad and see what's on sale. This helps me utilize any meat or pantry items I already have so I am not repeatedly purchasing every item I need to complete a recipe. Once that is complete, I am ready to make my meal plan and my grocery list.

Rule number one: don't go to the grocery store hungry or your budget will reflect it later. Try to stick to your grocery list as much as possible. I also like to keep a running total as I add items to my cart. This helps me stick to the amount I have allotted for my grocery budget. Lastly, try store brand items. Most of the time, these items are produced in the same warehouse as the name brand items, but they are usually a lot cheaper.

Here are two of my favorite budget-friendly recipes.
Spaghetti Bake for under $10! (Serves 4-5)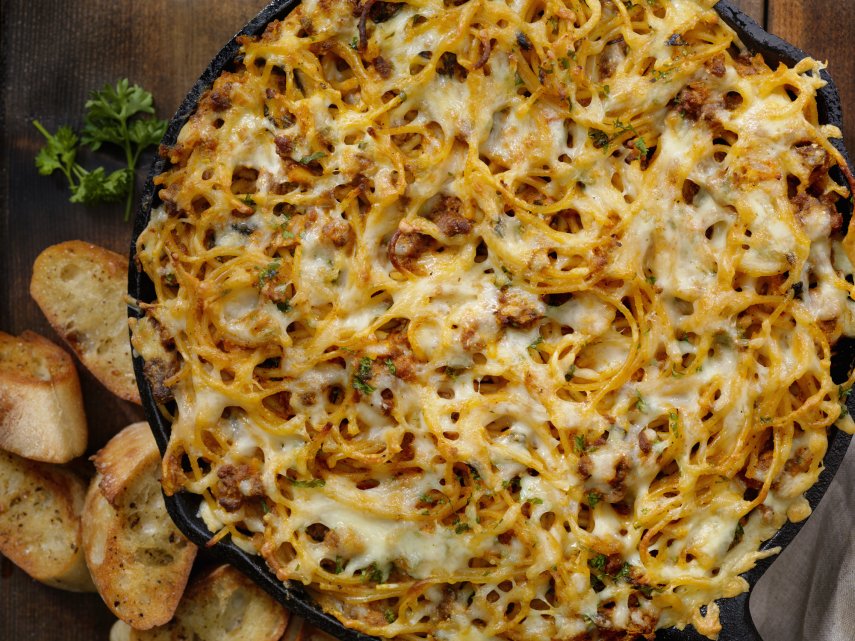 1 lb. ground beef
1 small yellow onion, chopped, about 1 cup
Salt and pepper to taste
24 oz. jar marinara sauce, your favorite variety
1 tbsp. Italian seasoning, dried
1 lb. spaghetti pasta noodles
4 oz. cream cheese, cubed
1 cup parmesan cheese, grated
8 oz. mozzarella, shredded
Parsley or basil for garnish (optional)

- In a large nonstick skillet, add ground beef, chopped onions, and season with salt and pepper. Cook over medium high heat until meat is browned. Drain the excess grease.
- Add marinara sauce and Italian seasoning. Stir to combine and simmer while you prepare the pasta noodles.
- Cook pasta to al dente in salted water. Drain, but don't rinse. Add the pasta to ground beef tomato sauce mixture. Coat the noodles with sauce and remove from heat.
- Spray a 9 by 13 inch casserole dish with cooking spray. Layer half the noodle mixture on the bottom. Add the cubed cream cheese over the noodles. Top with the remaining noodle mixture. Layer the shredded mozzarella cheese over the top.

Bake uncovered in a preheated oven at 375°F. for 35 minutes or until hot and bubbly. Enjoy!
Vegan Buddha Bowl for under $7! (Serves 2)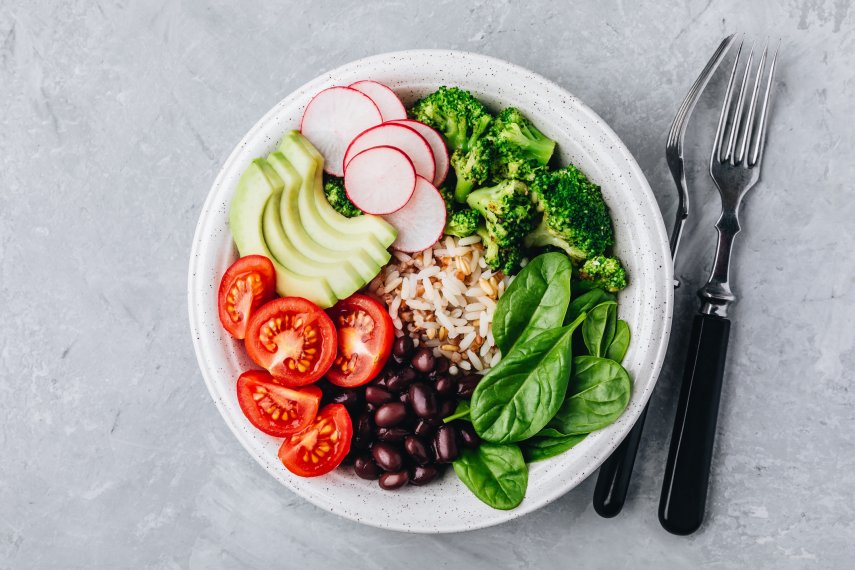 2 cups brown rice, cooked
2 Roma tomatoes chopped
½ cup corn
½ cup broccoli, chopped
1 16oz can black beans or garbanzo beans
½ cup chunky salsa
1/2 avocado, sliced
Cilantro to taste

- Prepare brown rice as directed on the packaging.
- Heat the corn and broccoli in the microwave. If you have other veggies, heat them up too.
- Slice the Roma tomatoes and the avocado. Chop the cilantro and set aside.
- Drain and rinse the can of beans and add in the salsa. Microwave it until warm.
- Add everything to a bowl and arrange it nicely.

This is such a fast and delicious meal and is perfect for using any leftover veggies from the week!