Summer means cookouts, swimming, vacations, and so much more! Many of these things require spending money. With that in mind, we may start to think of ways to save money on things we need or want for our home. One way this can be done is by taking advantage of another great thing that happens during this time of the year, garage sales!
Tips for finding a deal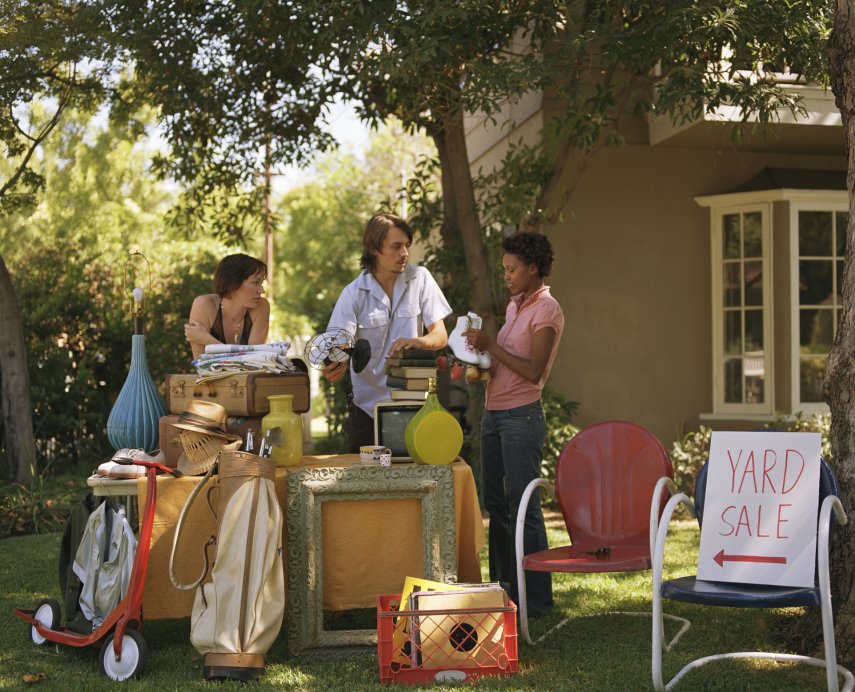 Garage sales are a great time for many to clear out the items in their house after they have just finished spring cleaning. And what some may see as clutter, others may see as a treasure. I remember that my mom loved to go to garage sales when I was a kid, and we would drive around to see what we could find. With social media, it has made garage sales so much easier to find. Today, it is as easy as joining a social media group to see what neighborhoods will be having an upcoming sale. Sometimes you can even see pictures of the items they are selling before you go out for the day. Here are a couple of tips to remember when you are out finding bargains and deals.

- Bring plenty of cash, within your spending limits, as you never know what you might find.
- Make an offer before going with the price that is marked. Many people that are selling the items do not want to have to take everything back in the house.
- Bring a large vehicle in case you find a treasure that is too big for your car!
- Map out where you are heading before you get started and know where you are going if it is a new neighborhood.
- Check social media for locations and even review Facebook Marketplace to see if you can find the item you are looking for before you head out.
Having your own sale
The other perk of garage sales is having one of your own. This could be a great time to make some extra money on some of the items in your home that you realized you no longer need. Make sure to keep everything organized and presentable for people coming to your sale. Put plenty of signs up to announce it and make sure to post it to social media groups. This will help get even more shoppers and can help you sell as much of your old stuff as possible!
Make it fun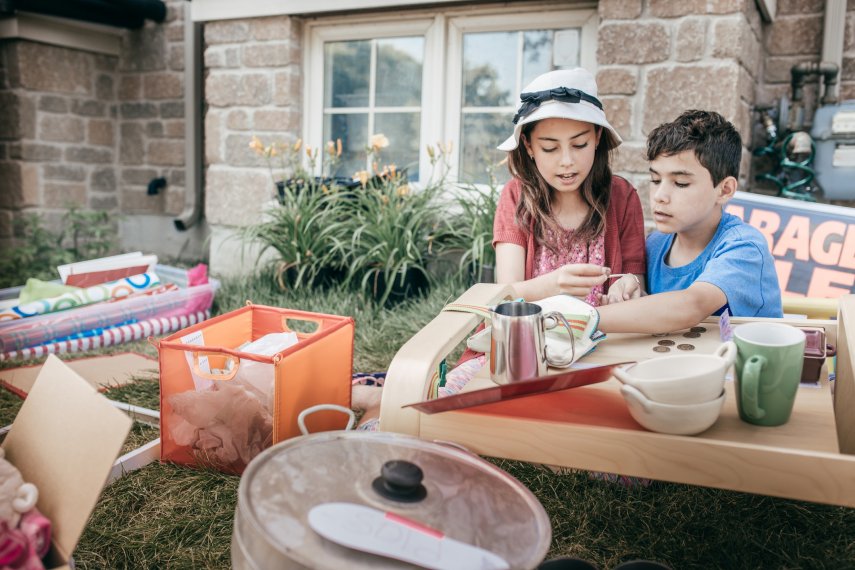 Whether you are going to garage sales or having one of your own, be sure to make it fun. Include family or friends in the events of the day. It will not only be less work for you when putting a sale on, but it can also be fun for them to make some money selling their own items. If you're heading out for a day of shopping, make it a fun outing by finding new treasures together. Everyone loves to be able to find new things at good prices.