When walking into your senior year of high school, you are probably excited to rule the school. It is a bittersweet year as you prepare to experience some of your favorite hobbies, classes, and activities for the last time. This is all while preparing to enter into a new chapter of life: college! This is the year you should be visiting schools and applying to the universities you feel will be the best fit for your future plans. Your senior year should be the year of celebrations. As we all know, this past year went a little differently for our seniors.

The senior class of 2021 are graduating after learning how to become chameleons, adapting to constant change during the pandemic. Seniors, just like the rest of us, had to adjust to a virtual world and not being able to have some of the last normal experiences as a senior. The Lansing Eastern High School varsity cheerleaders shared their thoughts, feelings, and experiences from their senior year during the pandemic.
Last adventures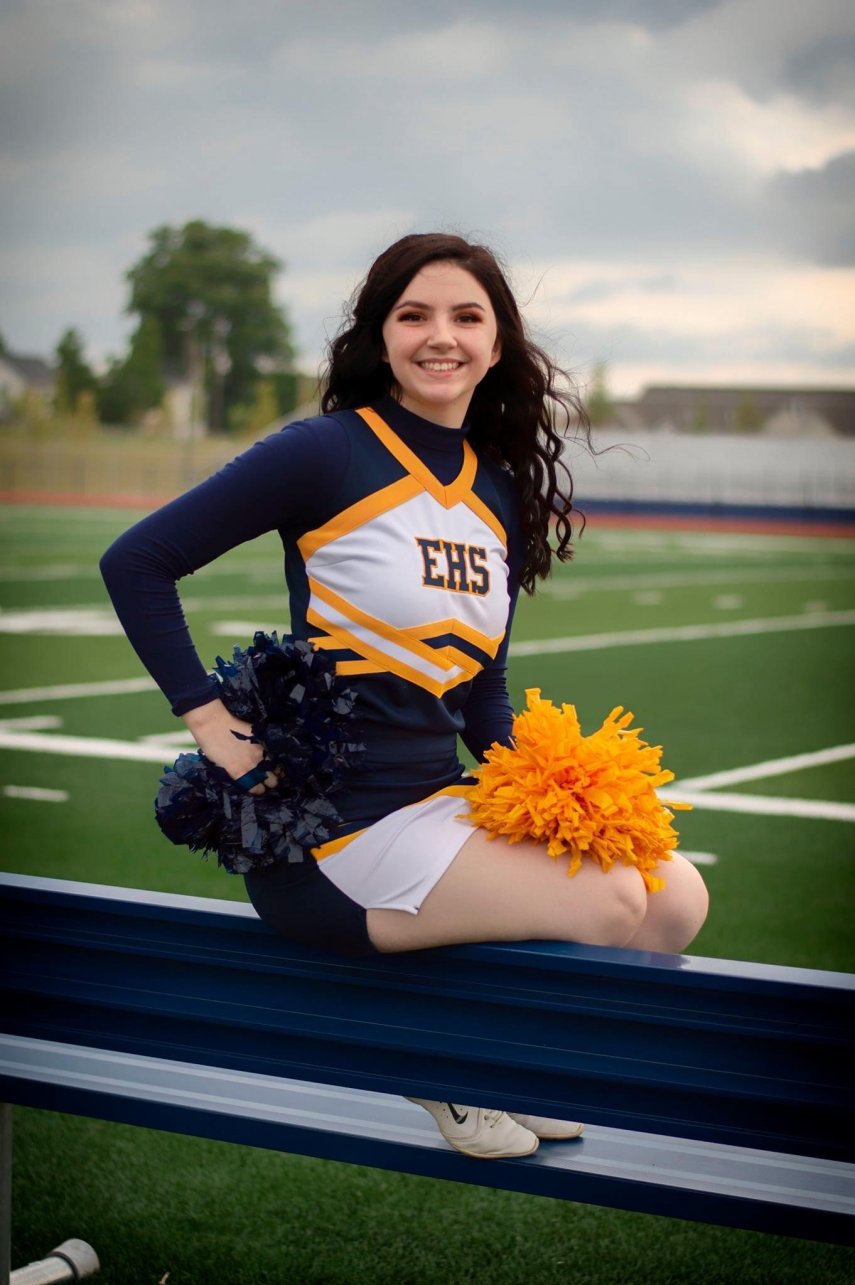 Over the last four years, the seniors of the Lansing Eastern varsity cheer team have each invested in their high school careers. They did so by focusing on their studies and being involved in various after-school programs. Besides being a cheerleader, some participated in clubs like the Key Club, National Honors Society, the Bowling Club, the Chess Club and Student Council. Some of the highlights of being involved in these different activities were creating new friendships, gaining new experiences, and stepping out of their comfort zones. All of this helped them to become the amazing young adults they are today. Each of the seniors on the varsity cheer squad, much like high school seniors everywhere, were excited for the senior year traditions they were expecting to experience. "I looked forward to senior night, prom, my last homecomings, pep rally, and senior skip day. Overall I was looking forward to being in a real school setting for the last time," said Kaylee McMillian.

This year was very different as the world pulled together to overcome a pandemic. Schools had to face challenges on how to educate their students while keeping everyone safe. The changes this year limited the extracurricular activities that high school students looked forward too. While it may have been for the benefit of everyone's well-being, students struggled with the things they were missing out on.
Senior struggles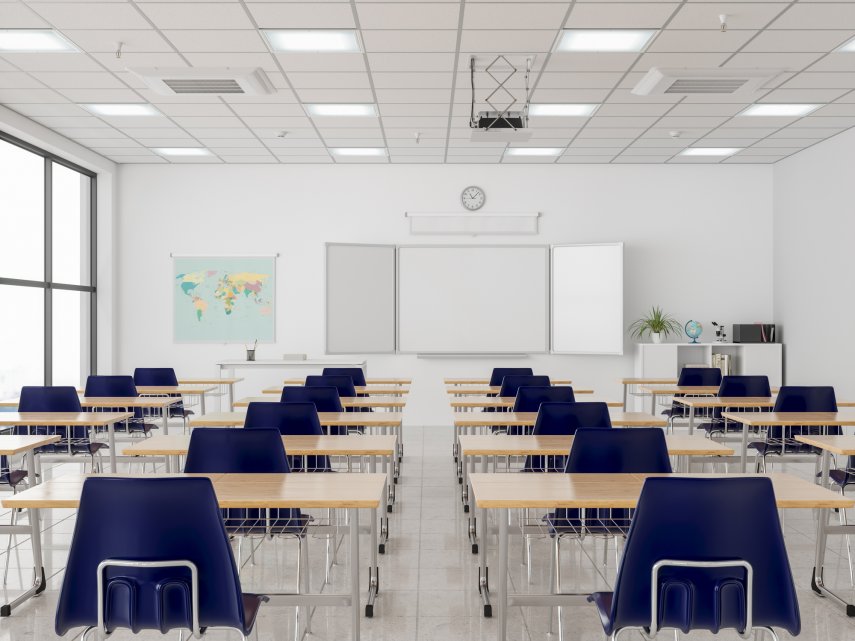 Each student expressed how they felt at the beginning of their senior year. Most shared feelings of anxiety, frustration, worry, and even sadness. Some had in-depth conversations with their parents while navigating through disappointments and grasping the new concept of what their last year of high school would look like. Some of the challenges they faced were missing out on one-on-one interactions and hands-on learning activities in the classroom, figuring out online classes, and finding the best ways to stay connected to their classmates and stay motivated.

Having a support system is important. Being able to get advice from someone and vent about what you may be feeling helps you to stay motivated. Each senior talked about having someone, or a group of people, that they can open up to, whether that be a family member, friends, fellow seniors, or a member of the school staff. "Everyone I interact with is a part of my support system, whether they know it or not. Friends, family, coaches, the school counselor, and even my principal have supported me by not judging and being understanding," said Savonna Richardson.
Overcoming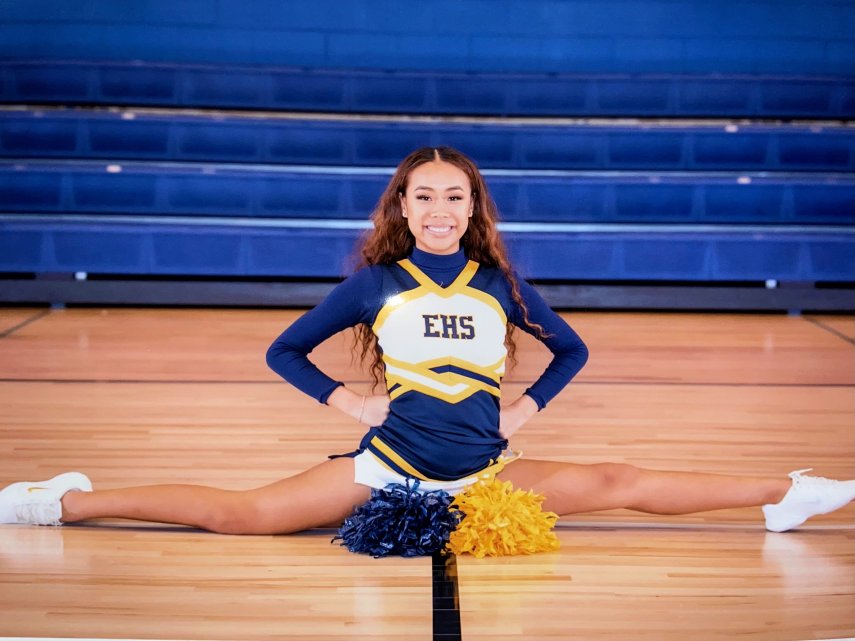 While the challenges they faced were hard, and at times stressful, they adapted to their situations and focused on the positives. Some focused on daily routines that made virtual schoolwork easier. The students talked about making sure that they did their work at a desk or table to help them stay more engaged in classes.

Listening to music in between classes also helped by giving them a mental break and keeping them awake before joining another class online. Having all classes be virtual can be draining, so stepping away for a moment here and there helped to break up the day and helped them recharge. It was also important to them to keep a schedule, like they would have if they were in a physical classroom environment.

Some positives to the virtual school year were having more free time to gain work experience, being able to start saving for the future, learning how to adapt to unexpected circumstances and spending more time with family. "I have become more organized with my schoolwork, and I have more free time with myself, work, friends and family," said Bea Meh.
Words of encouragement
The seniors gave advice to future classes who may experience an abnormal senior year. Staying connected to your peers is a great way to keep some normalcy. Try to adapt to virtual senior experiences and invent new senior traditions. Stay involved in your classes, participate in group discussions, and make the best out of being virtual. "Be your own influencer by unmuting your mic or typing your opinion in the chat features. Not only will it motivate you, but it will help to motivate others," said Savonna Richardson.

With all of the changes this year, some of the students reflected on the last four years of high school and things they may have changed. "One thing I have learned is to never hold back. I regretted not doing more in my previous years of high school, and unfortunately some of those things I cannot attempt now. If you are debating on taking that perhaps more challenging class, go for it. It will benefit you later. You want to play a sport you have never played before? Do it! Take all the risk and enjoy growing from it. You never know if you will have that chance again," said Kaylee McMillan.

Your senior year is the goodbye year, but also a stepping stone into a new world. You have been preparing for four years to walk into adulthood. As you move forward into your new endeavors, feel proud of what you have accomplished. Though the year of the pandemic may have been challenging, you made it. Keep pushing through, utilize your support systems, and stay motivated by keeping a daily routine and taking mental breaks when needed. All of your hard work will pay off. "To all the seniors out there everywhere, stay strong! We got this! We will make it!" said Bae Meh.