With many of us continuing to work and/or attend school remotely, having a comfortable workspace is important. Whether it be an extra room, closet, or just an extra area that's already occupied, you deserve a space that helps to promote calmness and productivity. Regarding aesthetics, it doesn't have to be a costly endeavor to make updates. Here are a few things that you can do to help with productivity, while also being budget conscious.
Organize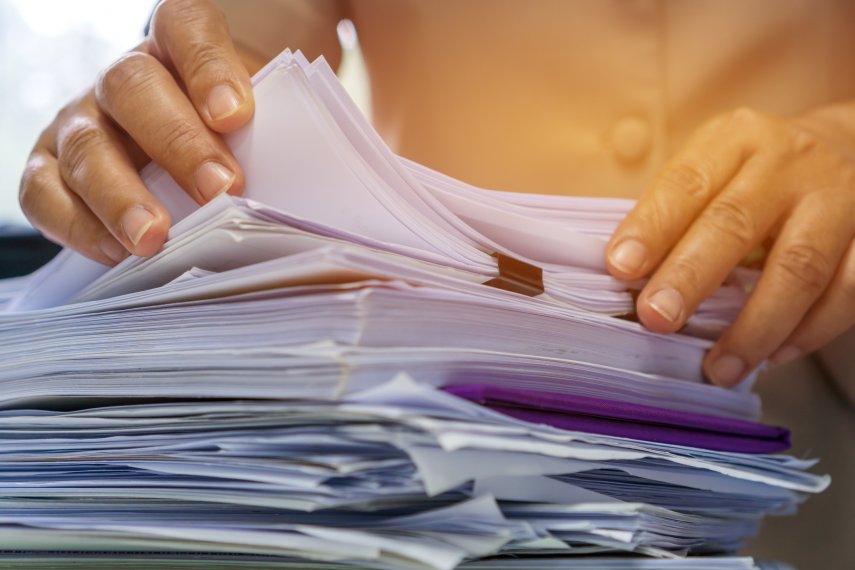 The first thing to take a look at is how organized your space is. According to Mayo Clinic, less clutter can lead to a reduction in stress and more focus. Are there papers all over your desk? Does everything have its own designated space? An easy fix for organization is to purchase a file cabinet or folders. With the file cabinet, you can install hanging racks to create individual folders. A more inexpensive cost would be to purchase folders and label them with the subject or project that they pertain to. Small cube organizers can be purchased inexpensively and used as a bookshelf. Just be sure to check the dimensions of the shelves before purchasing them.
Improve lighting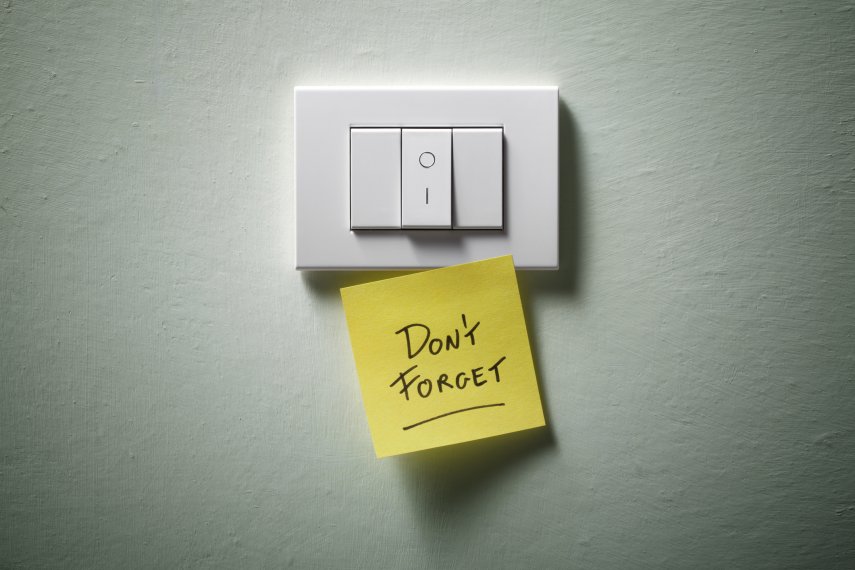 Lighting is another important factor in yielding better work results. It helps us with concentration, mood, and ensures you aren't straining your eyes to see anything that you may be working on. The first type to maximize is natural lighting, which also happens to be free. Accomplish this by sitting your desk close to the window and opting for sheer or light-filtering curtains.

Maximizing artificial lighting can be done in a few ways. Using multiple lamps or lights throughout the room will help to brighten the place up. The type of light and color temperature is important as well. The 2 main color temperatures are warm (tungsten) and daylight (bright), which should be stated clearly on the box of any bulbs that you buy. The bulbs in your home are most likely warm, as daylight is on the brighter side. Another tip is that LED bulbs are much better for the environment than incandescent bulbs. Sometimes, if you call your power company about LED bulbs, they will send them to you for free.
Build ambience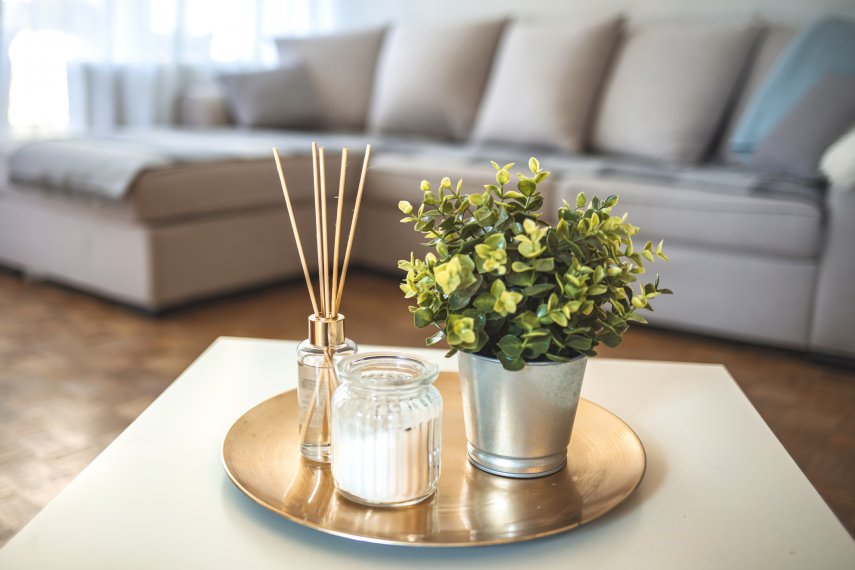 Colors, greenery, and scent all help to create an ambience in the room. For colors, this could mean changing a paint color or having décor that matches a certain color scheme. However you choose to change or add to your space, remember that color can influence mood. The effect that it may have is subjective and specific to a person's association with colors. As a rule, if you're painting, dark colors tend to make a room look small and bright colors help to make the room feel open and reflect light well.

Greenery can add a freshness to a room and help to purify the air. Plants give off what you need to breathe and you give off what they need. Even if you don't have a green thumb, there are many plants that require little sunlight and maintenance. Some common low maintenance house plants are: Aloe Vera, Golden Pothos, and a Braided Money Tree.
Add decor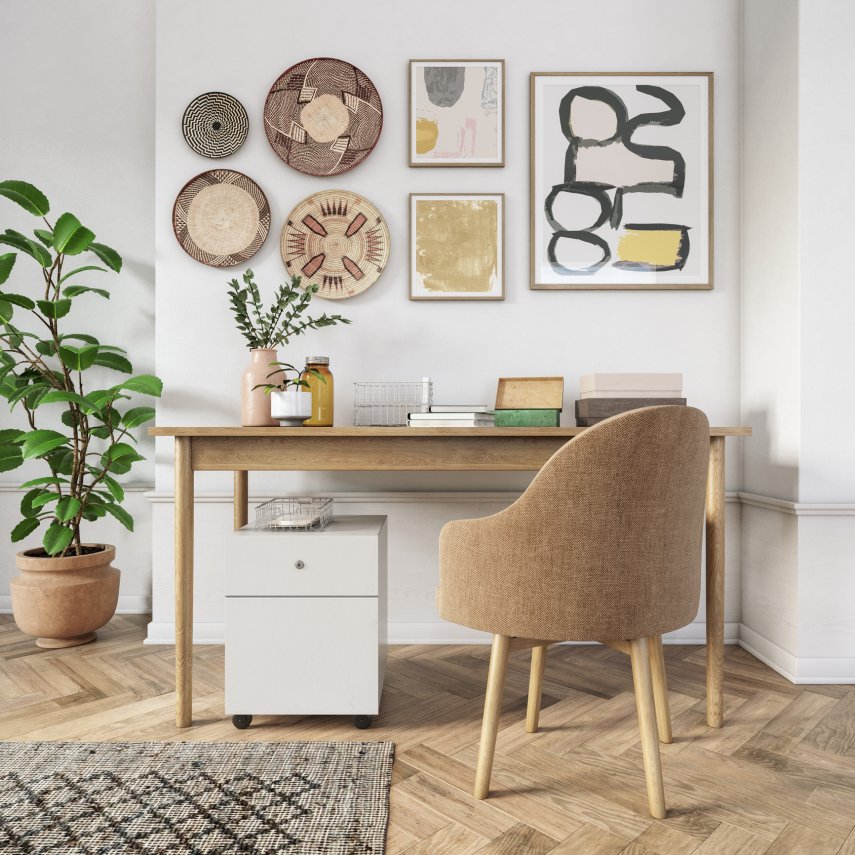 The décor of your workspace is where your personality gets to shine through. Adding to your décor also helps with ambience, and doesn't always require purchasing a new item. You can change the colors in your accessories by simply spray painting them instead of buying new things. Items like spray painted rocks can be added as bookends and painted document trays can add a cool pop of color to your desk. When using spray paint, it is best to be in an open ventilated area with a drop cloth underneath whatever you are spraying. Wall décor can be pictures of your family, pieces of art, accolades that you are proud of, and even motivational messages. You could even put a vision board up to remind you of the goals that you have.

The options are endless when it comes to updating your space. The opportunity to make a space your one that reflects your personality can also lend to your creative mindset. A study done by Identity Realization, a workplace consultant firm, revealed when an individual is allowed to create their own space, they can be up to 32% more productive than before. Planning, preparation, and research will also help to keep the cost of updating lower.
Sources:
https://indoorhomegarden.com/10-most-affordable-houseplants-for-people-on-a-budget/

https://www.homedit.com/creating-a-comfortable-cubicle-decor/

https://www.lucidchart.com/blog/decorating-your-office-4-simple-ways-to-increase-satisfaction-and-productivity

https://99u.adobe.com/articles/17437/the-perfect-workspace-according-to-science

https://www.mayoclinic.org/healthy-lifestyle/stress-management/in-depth/how-decluttering-your-space-could-make-you-healthier-and-happier/art-20390064