It feels like a bit of an understatement to say that parenting during the pandemic has been difficult. We are living in a different time and adjusting to a new normal. The pandemic has caused everyone to readjust how we manage our daily lives, which has not been an easy task. With school being virtual and childcare not always being available during this time, parents have had to take on more than what they are used to, and all at once.

Are you currently trying to find a balance between helping your child with homework and being present in a virtual meeting or class? Are you cooking breakfast, lunch and dinner in between responding to emails and answering phone calls? Parenting during the pandemic can be laborious, but know you are not alone.
What you're feeling is ok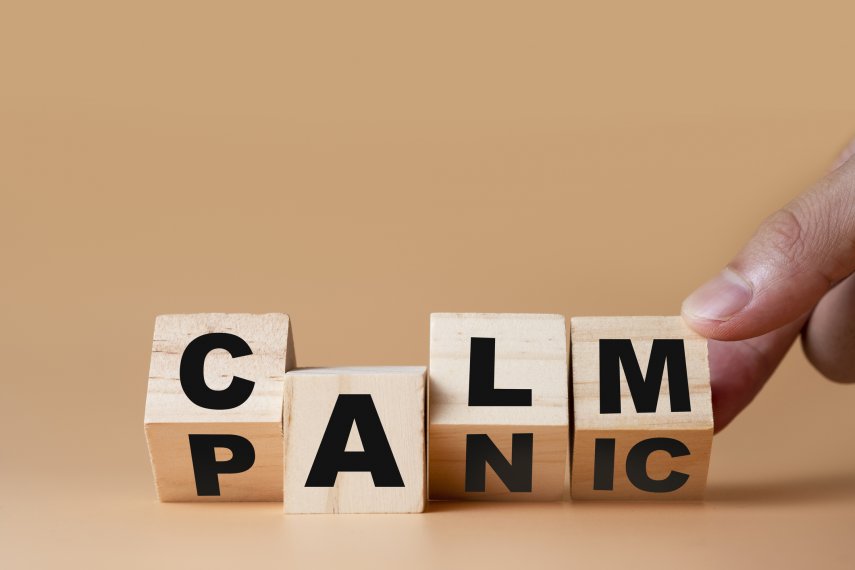 It can be tiresome to work or take classes from home while trying to be the best parent you can be. As parents, even before the pandemic, we tend to wear a lot of hats in life and place unrealistic pressures on ourselves. It is safe to say that even more hats have recently been added to the collection. With so much on your plate to handle, you could be feeling frustrated, overwhelmed, and even anxious. This is ok and completely normal. For a lot of us, working at home with children is new. Adapting to any type of new and unexpected situation can bring these kinds of feelings forward.

Feeling this way does not mean you are failing. We are adjusting to a new sense of normal. Allow yourself some grace in what you may be feeling and recognize that it is more than acceptable to experience different emotions while adjusting. Also, it is important to understand that this is new to your children as well. Younger children may not understand why you are not always available when you're at home with them. Your whole family is learning how to harmonize work life, and maybe even school, with being at home.
Find a balance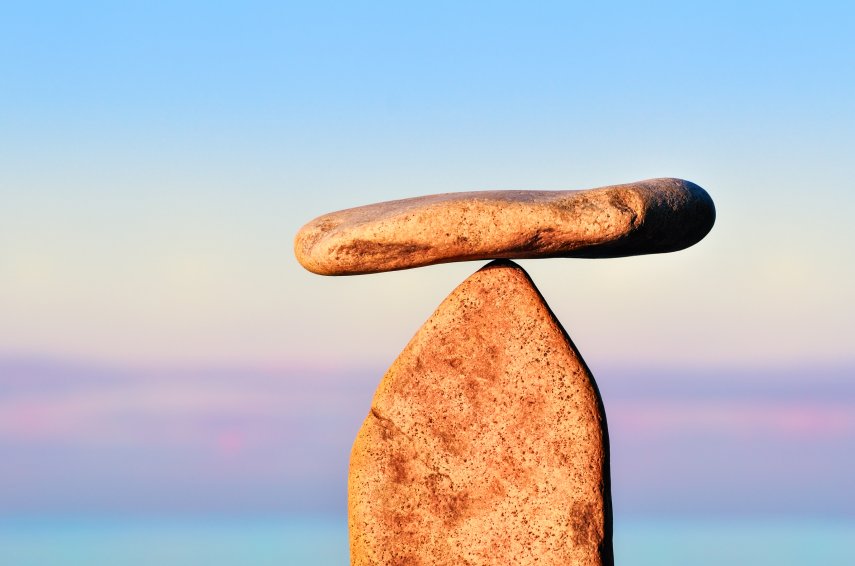 The laundry is piling up, you have class in ten minutes, your toddler is climbing all over you while you're trying to type an email, you have a project deadline to meet by the end of the week, and of course dinner still needs to be made. It can be hard to focus when all of your worlds are blending together. Finding the right balance is important; however, this can be easier said than done. Before getting too overwhelmed, take a step back and breathe. Try to identify when you are juggling too many things at once. When you can recognize that you have taken on too much, you will save yourself from a lot of frustration and anxiety. Communicating this to others and being willing to ask for help can alleviate some of the stress.

Find an outlet to be able to express yourself. This could be talking to family members, or maybe some of your closest friends. Talking through things may help you to find solutions and it is always helpful to have a safe place to vent. Talk to those who may be experiencing the same things you are and compare notes. Just remember that what may work for one family may not be right for yours. This is ok! Find a system that works best for you.
Prioritize and forgive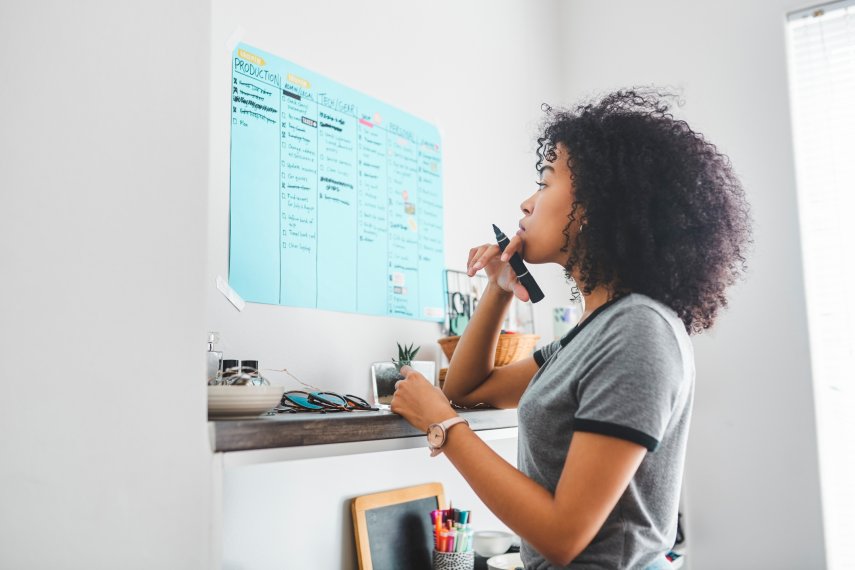 You do not have to tackle everything all at once. Find a healthy way to break up your day. It may be helpful to plan out your week in advance. Assemble a schedule that will help you to concentrate on one thing at a time. Make time-sensitive items a top priority and try being present with what is in front of you at that moment.

When planning out your week, be as detailed as possible, allowing time in between tasks in case something takes longer than expected. Plan for cleaning, cooking, laundry, productive work times, and even breaks. Things will not always flow as smoothly as you would like them to, which means you may stray from your schedule from time to time. Be flexible and relax if you do not accomplish everything on your list. Forgive yourself; what does not get done in one day can get done in the next. Have some patience with not only your family, but yourself as well.
You've got this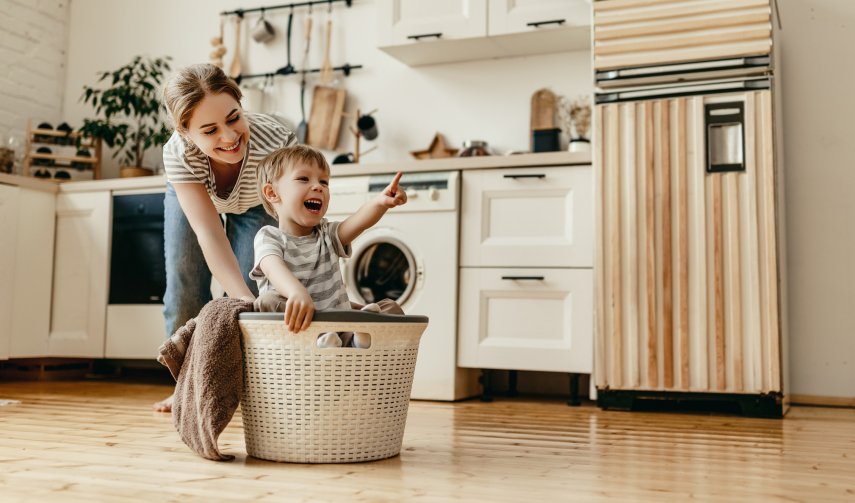 Parenting at home during a pandemic is not easy. Bringing work or school into your home can be frustrating, and with children can seem impossible. Feeling discouraged and overwhelmed is completely normal during this abnormal time. Know that you are not alone, so many of us are trying to navigate through new and unfamiliar territory. Adjusting may take time and that is alright. Find a balance for all of your responsibilities. Having a support system is always helpful. Find a way to express yourself when you are feeling anxious and perhaps not in control. Remember that balance is not a one-size-fits-all and you will have to tailor a system that works best for you. Achieving organization will help eliminate frustrations, but you will have to be flexible. This is new to many, so be patient and forgive yourself for not being perfect. None of us are.