According to Oxford Dictionaries', the definition of convenience is the state of being able to proceed with something with little effort or difficulty. So therefore, convenience purchases would be products or services that you purchase to make a process or task easier to accomplish.

Companies being convenient with whatever it is that they offer is essential to business success in a world filled with technology. Technology has made a great deal of things very easy to access. However, all of that comes at a cost that may not seem like a lot upfront, but can really make an impact over time.

Check out the newest episode of Wallet Watch, brought to you by MSU Federal Credit Union/OU Credit Union to help you start thinking about what is the cost of convenience. If you would like transcripts for this episode or any of our episodes, email us at financialeducation@msufcu.org. Transcripts offer an excellent way to have a copy of the tips and topics we cover in each episode.

Also, we have a raffle! All you have to do is tag three of your friends under a podcast-related post on any of our Financial 4.0 social media outlets to be entered into the drawing.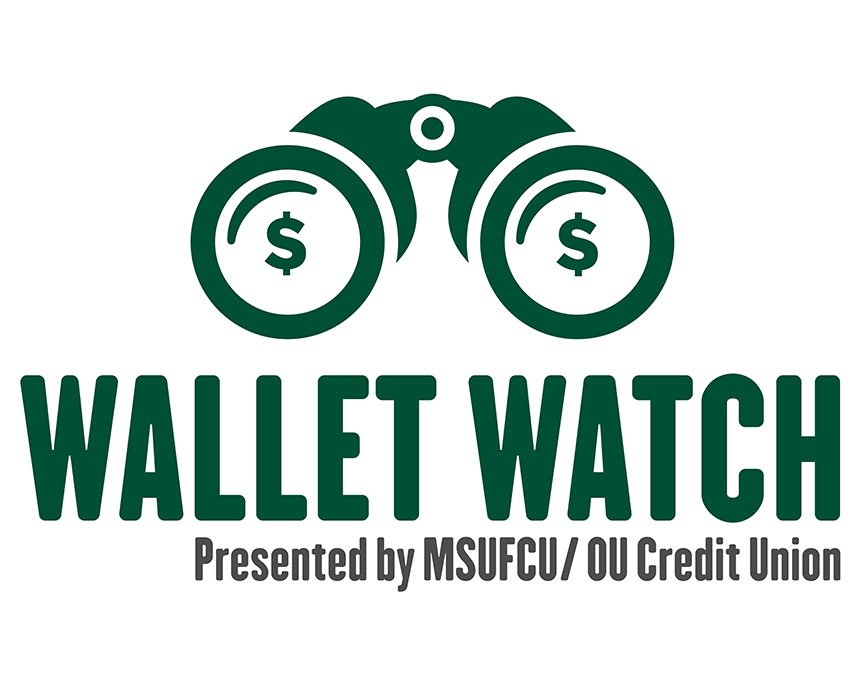 How To Listen:

Spotify: App and Web Player

Apple Podcast: App and iTunes

Podbean: App and Website

Chances of winning are based on the number of entries during the sweepstake time period. Only one entry per participant will be accepted. MSU Federal Credit Union and OU Credit Union employees, board of directors, and their families are not eligible to win.

This sweepstake runs from August 21, 2019, through September 4, 2019. The winner will be drawn on September 9, 2019, by the Internal Audit department of MSU Federal Credit Union, whose decisions are final. The winner of the gift card must agree to sign a release form allowing MSU Federal Credit Union to use his/her name for promotional purposes for Financial 4.0 and any future MSUFCU promotional materials.

MSUFCU is not responsible for any damage caused to entrants' mobile device due to participation in the sweepstake. MSUFCU reserves the right to cancel the online component of the contest should it become technically corrupted, and the winner will be chosen from all eligible entries received prior to that time.

Winner understands that prizes may not be substituted or assigned.

Entrants agree by entering that unless prohibited by law, MSU Federal Credit Union may use, if entrant is a winner, entrant's name, city and state of residence, photograph, and likeness for advertising trade and any other purposes in any media now or hereafter known without further compensation, permission, or notification. Entrants further agree that the aforementioned parties and all of their respective officers, directors, shareholders, employees, representatives, and agents will have no liability and will be held harmless by entrant for any claim, action, liability, loss, injury, or damage to entrant or any other person or entity, including, without limitation, personal injury or death to entrant or any other person or damage to personal or real property, due in whole or in part. MSUFCU maintains the right to change or modify these rules at any time without notice.