MSU Federal Credit Union was founded in 1937 on the singular goal of helping members achieve their dreams. We have come a long way since MSUFCU operated out of a desk drawer on MSU's campus and much has changed, but our core values haven't. Since our founding, we've made giving back a top priority. Now, after 81 years, it's time to reaffirm our commitment to the community.
We are proud to introduce the Desk Drawer Fund; a foundation supporting the MSUFCU and OUCU communities.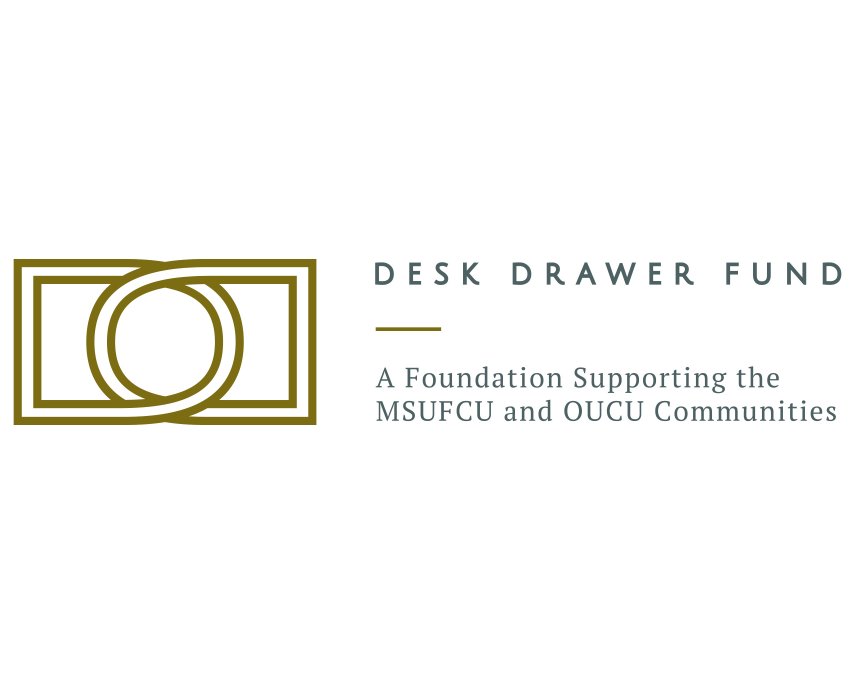 The Desk Drawer Fund provides trustworthy, ethical, and community-oriented opportunities for members and employees to perform charitable giving that makes a visible difference. Our mission is to empower members, employees, and other businesses to contribute to a universal wellbeing by investing in our local communities and helping them flourish.

Through funding for a variety of local nonprofits, members and employees alike will have the opportunity to contribute to the public good and make a positive impact. The foundation will focus on five philanthropic pillars:

- Arts and Culture
- Stable Housing
- Empowering Youth
- Financial Education
- Fostering Entrepreneurialism

We haven't forgotten the days of the desk drawer. We haven't forgotten what it's like to start from nothing, guided by a common dream. We're excited to continue empowering those in our community to achieve their own goals— just as we did all those years ago, out of a single desk drawer.

Relationship with MSU Federal Credit Union
The Desk Drawer Fund is a foundation created by MSU Federal Credit Union aimed at helping our local community members. Inspired by you, the Desk Drawer Fund was organized to support the mission of MSUFCU, to empower our community members to reach their dreams.

Learn more at deskdrawerfund.org.