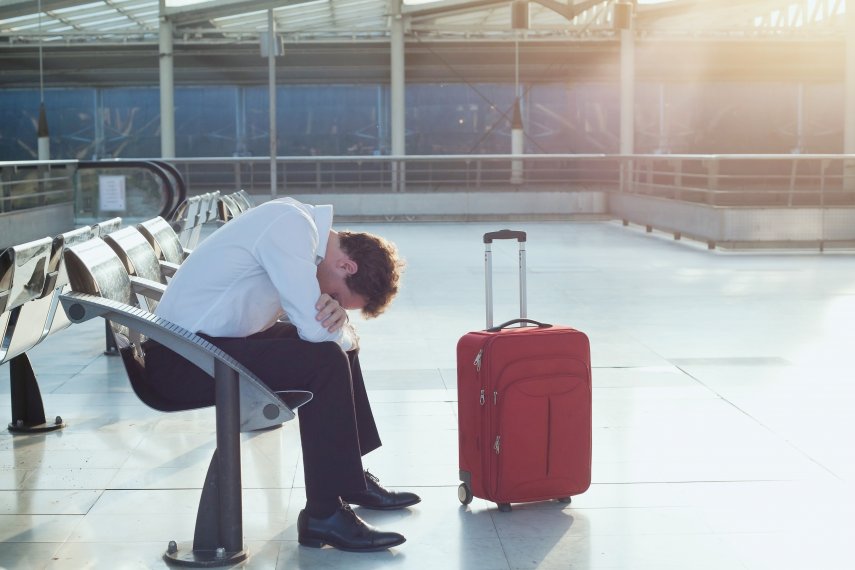 The time to travel is upon us! Picture this, you have everything packed and you're on your way to the airport. On the way however, you end up in a huge traffic jam that goes on for miles and miles. You've been in it for so long, you've started to give up on the idea that you'll make your flight in time. What do you do now? You don't want to miss this opportunity to travel, but you also don't want to pay a huge change fee that can cost more than your actual ticket. Well, don't worry, there is still one solution available to you called, the flat-tire rule.
What is the flat-tire rule, you might ask. If someone were to miss their flight, due to unseen circumstances out of their control (like getting a flat tire) they still have a chance to be booked on the next flight to their destination. There are some cons to the rule, however, once you know the specifics and know how to maneuver through those, you'll have a better chance of traveling to your desired destination.
Even if it's considered to be an official rule to some airlines, there is not much actual documentation of it, meaning that the rule relies on the discretion of the agents of a specificairline. So, being nice and respectful can go a long way in a situation like this. Make sure you notify an agent as soon as possible, typically before your flight departs. Be calm and explain how, due to unforeseen circumstances out of your control, you won't be able to make it to your flight. Hopefully, the agent will be understanding and book you on the next flight free of charge. If you don't get the results you are looking for, try talking to another agent (whether it be through the telephone, ticketing counter, lounge area, the ones by the gate, or even a supervisor). If all else fails, bring up the flat-tire rule. Remember, try to stay calm and don't take out your frustration on the agents—they are just trying to do their job to the best of their abilities.
It's also important to note, that not all airlines offer this rule. Luckily, some of the major airlines do. Make sure to still do your research ahead of time. Some will get you on the next flight, free of charge, as long as you arrive within two hours of your missed departure. While others want you to call at least 10 minutes before departure. Also, depending on what type of flight you have, the rule might not apply to you, period. It may not apply to international flights or the last flights of the day either. But, it's better to call in and ask instead of just immediately giving up hope.

Hopefully, by using these methods, you'll be on your way to your next destination. Free of charge!