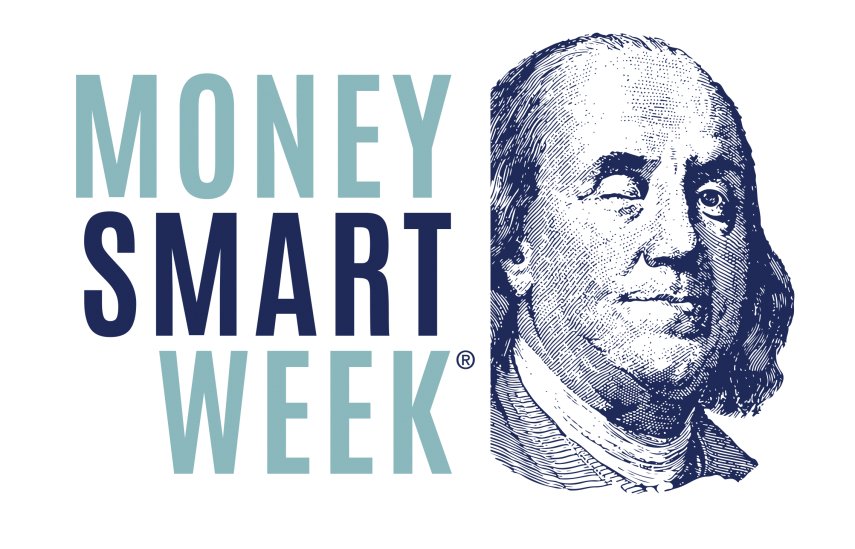 Financial Literacy Month, during the month of April, is upon us, and MSU Federal Credit Union and its campus partners have a full schedule of financial education planned for students starting on Monday, April 16 through Thursday, April 19.

The nearly weeklong financial education offerings on campus are part of an annual national financial literacy initiative known as Money Smart Week (MSW). MSW, started in 2002, was designed to help consumers of all demographics and income levels better manage their personal finances through presentations and events held by financial institutions, community groups, government agencies, and more.

This marks the fourth-straight year that a committee consisting of MSUFCU employees, the MSU College of Social Science, MSU Department of Human Development & Family Studies, MSU Department of Economics, MSU Libraries, and the MSU Office of Financial Aid have hosted a MSW event. This year, however, plans to be more robust, going from one big event known as the "GeoCache for Campus Cash and Financial Resource Fair" to four days of events and renamed "Money Smart University."

"Due to the extraordinary success of the Money Smart Week events the last few years, we are expanding this year's events to four days! We are extremely excited about the opportunities to host personal finance experts at MSU and offer an expanded set of opportunities for MSU students," said Erica Tobe, MSU Assistant Professor in the Department of Human Development and Family Studies.

"Thanks to the fabulous support of our partners including MSUFCU, Office of Financial Aid, the Departments of Economics and Human Development and Family Studies, and the MSU Business Library – we have an exciting slate of offerings this year –including our extremely successful GeoCache Competition and Financial Resource Fair on Thursday, April 19. MSU students get the opportunity to engage with local experts and learn about enhancing their own personal skills in a fun and relaxed setting. These opportunities are a great way to prepare our students financially with the skills they will need to be successful. "

Not only will the variety of financial literacy offerings help students navigate their money decisions, but there are chances to win prizes and scholarships to wrap up the week. During the GeoCache & Financial Resource Fair, held in the lower level of MSU's Shaw Hall, there will be raffles to win MSU swag, gift cards to local businesses, and two $1,000 scholarships will be awarded. Make sure to bring your smartphone with a QR Code reader to play the GeoCache game to answer financial questions and get entered to win money for school.

Here is a look at the schedule of Money Smart University events:

Monday, April 16
"So You Are Ready to Graduate … Now what?"
1:30 p.m. – 2:30 p.m. Human Ecology Building Room 9

MSUFCU Financial 4.0: Credit Education
6:00 p.m. – 7:00 p.m. MSU Union Room 30

Tuesday, April 17
"Burgers vs. Ramen: Are You Spending Too much on Food?"
2:00 p.m. – 3:30 p.m. Human Ecology Building Room 9

"Broke Millennial" Fireside Chat with Author Erin Lowry
6:00 p.m. – 8:00 p.m. Human Ecology Room 300

Wednesday, April 18
"Spartan LIFE: Managing Your Money"
2:00 p.m. – 3:30 p.m. Human Ecology Building room 300

MSUFCU Financial 4.0: Credit Education
6:00 p.m. – 7:00 p.m. Hubbard Hall Room G-32

Thursday, April 19
"Financing Education Abroad"
3:00 p.m. – 4:00 p.m. B122 Well Hall

GeoCache & Financial Resource Fair (and chat with College of Social Science Alum, Curtis Mack)
6:00 p.m. – 8:00 p.m. Lower Level Shaw Hall

To find out more about the above events, please follow the Twitter accounts for @msufcu, @financial40, @msuhdfs, or search #MoneySmartU.